Social Media for Financial Advisors: How (and Why) To Design Quote Graphics
Great social media catches the viewer's attention. And what better way to draw attention than a dramatic image? Quote graphics achieve this by combining an eye-catching picture with a related quote.
Quote graphics achieve more than just catch attention though. They provide advisors with a way to stand out from other firms while connecting with their audience. Quote graphics provide several benefits, here are a few:
Brand Personality. Most online content is designed to draw attention to your services or knowledge, but quote graphics are an opportunity to emphasize your brand's personality. What makes your firm different from others? What values do you embody and what quote speaks to those values? Don't be afraid to get creative.
Humor & Inspiration. The quotes you choose could be inspirational and focus on the aspirations of your audience or humorous, lightening their day with a joke. A memorable message will catch user attention, but also has the potential to be reshared.
Relatability. By appealing to the aspirations of your audience, you make your message more relatable, connecting with them on a personal level.
Creating and adding quote graphics to your social media schedule is relatively simple too! Here's how.
How To Design Quote Graphics
Before you create your quote graphic, there are a few things you want to consider. After all, you want your image to appeal to your target audience. Here's how:
Choose an appropriate message. The quote you choose will reflect on your firm's personality. Make sure to always be aware of the context of your quote.
Optimize your share-times. Getting your quote graphic in front of users is the goal. When starting off, post your graphic at different times, then adjust based on performance until you determine an optimal posting time.
Adjust resolution to individual social channels. Each social media channel requires an optimal resolution to maintain image quality. Some apps will automatically adjust the resolution or provide a template, while others might require editing to fit your image. Here's a quick list of image optimization guide for the most used social media channels:
Facebook – LinkedIn – Twitter – Instagram – Pinterest
7 Apps For Designing Quote Graphics
Financial advisors can use a variety of applications to create quote graphics. The largest difference will be accessibility, as some applications are only available on your phone, while others can be accessed via desktop. Here are some of our favorite applications to design quote graphics:
1. Canva
Accessibility: Desktop & Mobile (iOS & Android).
Best for: Advisors looking for an all-in-one tool for creating custom images.
Payment model: Free and subscription options.
Canva is a tool for designing customized graphics, images and short videos. In fact, many of the custom images across Twenty Over Ten's blogs are created using Canva. With a range of templates, extensive customizability and resizing options, Canva is best for advisors looking to create visuals for multiple forms of content. Whether you need a banner, thumbnail or graph, Canva's tools can help advisors create it. Canva accounts fit into two models, free or Canva Pro, the latter providing extra resources for a monthly fee. Here's an example of one quote design, created for the Twenty Over Ten Meet the Team series, using Canva:
2. Word Swag
Accessibility: Mobile Only (iOS & Android).
Best for: Advisors looking for a quick and relatively automated mobile option or a firm looking to highlight its team members.
Payment model: Free, with some optional purchases.
Using the Word Swag app, advisors can select an image from Pixabay or capture their own. From there it's as easy as typing out your quote and adjusting the style of your graphic. Advisors could also use the app to highlight their team members, taking a photo with the advisor then overlaying a quote with it. Sharing images of your team in this way can help connect clients and visitors to the advisor they may work with. Check out these examples from Word Swag:
3. Text2Pic
Accessibility: Mobile Only (iOs & Android).
Best for: Advisors looking to make standout images streamlined for Instagram.
Payment model: One-Time payment.
The Text2Pic app allows advisors to upload directly to Instagram, saving time and effort on the move. You will have a large variety of images and customizable features typically unavailable to similar apps. However, Text2Pic users will be limited to using the app's images, as you cannot capture or upload your own.
4. InstaQuote Photos
Accessibility: Mobile Only (iOS & Android).
Best for: Advisors looking for a similar option to Text2Pic, with the added benefit of uploading your own images.
Payment model: Free, with some optional purchases.
InstaQuote Photos gives advisors the same accessibility as other mobile-only design applications. The free app contains built-in advertising, which could prove frustrating. But with Instagram integration and the option to upload your own images, it serves as a worthwhile alternative to Text2Pic.
5. Quotes Creator
Accessibility: Mobile Only (iOS & Android)
Best for: Advisors looking for quotes and less worried about images.
Payment model: Free, with some optional purchases.
Unsure of what quote to use or looking for some inspiration? The Quotes Creator app provides advisors with a list of quote options. Better yet, you can upload or take your own photo for use alongside the quote, and once you're done, can easily upload the final version.
6. PixTeller
Accessibility: Desktop
Best for: Advisors looking to edit their images or create eye-catching shareable animations
Payment model: Subscription only with two payment options.
PixTeller offers advisors photo editing and animation tools to create quote graphics with additional features. Advisors could use these tools to enhance their current quote graphics or make stock photos more unique. Offering two payment plans, PixTeller provides more robust customization options when compared to other applications, at a reasonable monthly or annual price.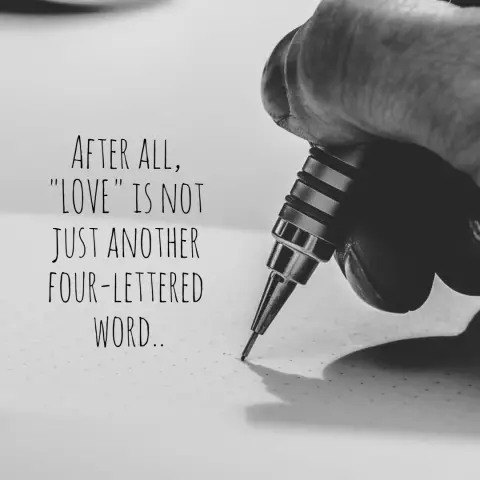 7. Pablo
Accessibility: Desktop
Best for: Advisors looking to easily create simple quote graphics without having to use a mobile-only app.
Payment model: Free
Created by the social media toolkit, Buffer, the Pablo app gives advisors a simple and free option for creating quote graphics. However, being free, the app offers very limited editing options. Once a stock image is chosen, logos and filters can be applied, text can be adjusted and sizing can be set, but beyond that customization is limited. This can work well for advisors not interested in the customization options of other desktop apps and who are looking for something quick and easy. Here's an example from Pablo, using the same quote from InstaQuote Photos: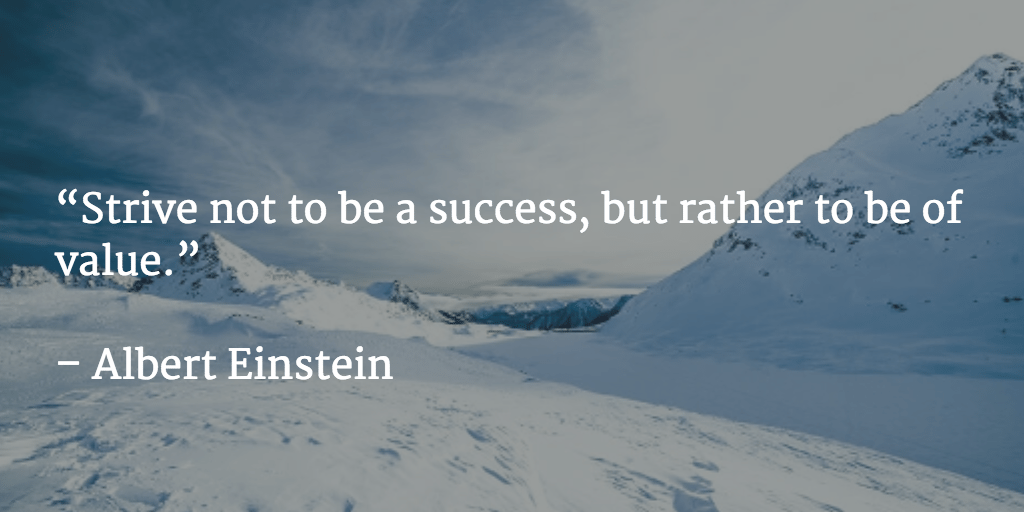 How To Share Design Quote Graphics Using Lead Pilot
Once your quote graphic is created, Lead Pilot users can easily share or schedule it for future use. To do so, start by logging in to your Lead Pilot account. Then, follow the options below:
Create a custom message for your quote graphic:
Navigate to the "Content" tab.
Click on the "Compose" button in the menu to the upper-left. A menu will then appear. Select "Custom Message."
A window on the right side of your screen will now allow you to create a custom message for social media. Click on the image icon to upload your image. Make sure you've selected "Social Media Messaging," and your image is the appropriate resolution for the platform you wish to post to. At the moment, Lead Pilot supports Linkedin, Facebook and Twitter. Once your post is ready, click "Continue" to select the platforms you wish to share to and share immediately or schedule the post for later.
Wrapping Things Up
Using quote graphics, you can create compelling images that appeal to your audience while putting your firm's personality on display. Remember to be creative, select an application that works best for you and use quote graphics to mix up your social media schedule. Once your image is ready to go, you can post it on the spot. Or, download it, head over to Lead Pilot, and build a scheduled campaign to share your graphics automatically.
Want to Post More Engaging Content, But Don't Have Lead Pilot Yet?
We're offering access to all this content and so much more for advisors to use via Lead Pilot for 7-days completely free (even on our month to month plans).
---
About The Author
Stuart Farst
Stuart is a Content Marketing Specialist at Twenty Over Ten and enjoys creating content that both entertains and educates. A Game Designer at heart, he can be found pursuing one of his many hobbies during his free time.
"In a matter of minutes, I can create relevant and informative content and publish it to my social media channels. Thanks Lead Pilot!"
Elizabeth Luna - Aria Wealth Management
Schedule A Demo