On this Friday, June 19, we've gathered all of the best information we could find to share with our trusted readers. Every week we round up these articles, podcasts and blog posts for you and we don't plan on stopping anytime soon! Even when we're not sure what tomorrow brings, just know that your friends over at Lead Pilot are always here to kickstart your Friday morning, with our weekly Feature Friday. Read on!
Have you started looking past the pandemic? This week, we have a podcast about how businesses can take a positive and growth-minded return to "regular life" after the era of coronavirus. Specifically, financial advisors are prompted to think about what their comeback story will be. The hosts ask advisors to consider, "How are you going to do things differently, become more helpful to clients, and more aligned with what's important to you?"
Whether purposefully or not, your business will never go back to the way it was before the pandemic. It may be time to get ahead of the curve and start planning your comeback story.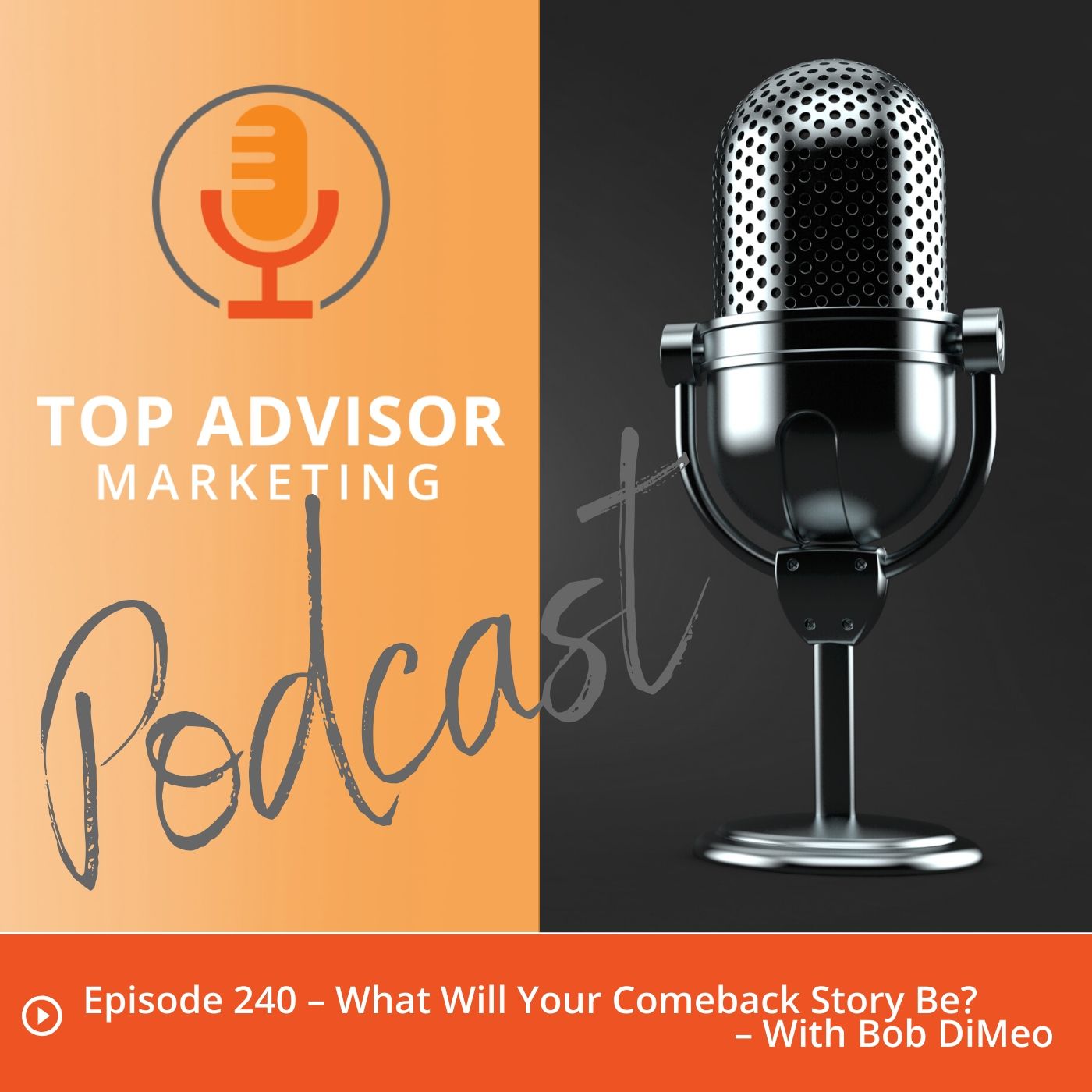 Our company is excited to be considered for three categories in the 2020 Wealth Management.com Industry Awards! The annual awards have been held since 2014 and recognize individuals, companies and organizations for their work in helping financial advisors build better practices and improve the quality of services for their clients. We're proud to be finalists in the categories of:
Chief Marketing Officer of the Year, for our amazing CMO Samantha Russell

Innovation Platforms, for our product Lead Pilot

Social Media Leadership, also for our Lead Pilot product
Read the full article about our nominations.
We've given a good amount of coverage to the Black Lives Matter movement, because we think it's important. The national conversation is a tricky one to navigate. The coverage on social media surrounding the Black Lives Matter movement seems to have slowed down a bit, which can make it tempting to blow over the situation and go back to business as usual. However, that doesn't mean you, as an advisor, have missed the chance to take a stand through your platform. 
Trying to articulate exactly what you want to say is hard when racism, injustice and innocent lives are involved. Saying nothing at all is taking an apathetic, bystander approach. Advisors who don't know what to say or how to say it may find something meaningful in this piece from Wealth Management about the complexity of taking parts in social movements.
This week Torie Happe of FIX Flyer and Johnny Sandquist of Three Crowns Marketing invited our CMO, Samantha Russell, onto their podcast to discuss the importance of personalizing marketing efforts for every advisor in your firm. As it turns out different people need different communication styles. Russell says learning how to adjust and apply different communication strategies is an important technique to adapt in attracting and appealing to the differences in people. 
In the era of online conferences, financial advisors and the vast majority of businesspeople are missing out on the social aspect of in-person conferencing—the ever-important networking! It's important to leave conferences with a couple of new names, some connections for you to stay in touch with and maybe a few new opportunities through your new friends. Moz gives us a helpful article for networking in age of solely digital conferences:
Look for Networking Opportunities; through live chats, joining Q&As and birds of a feather discussions

Get Active; through contributing helpful insights, clarifications, sources and connecting with people on social.

Perfect Your Follow-Up; by having fun and ultimately being yourself.